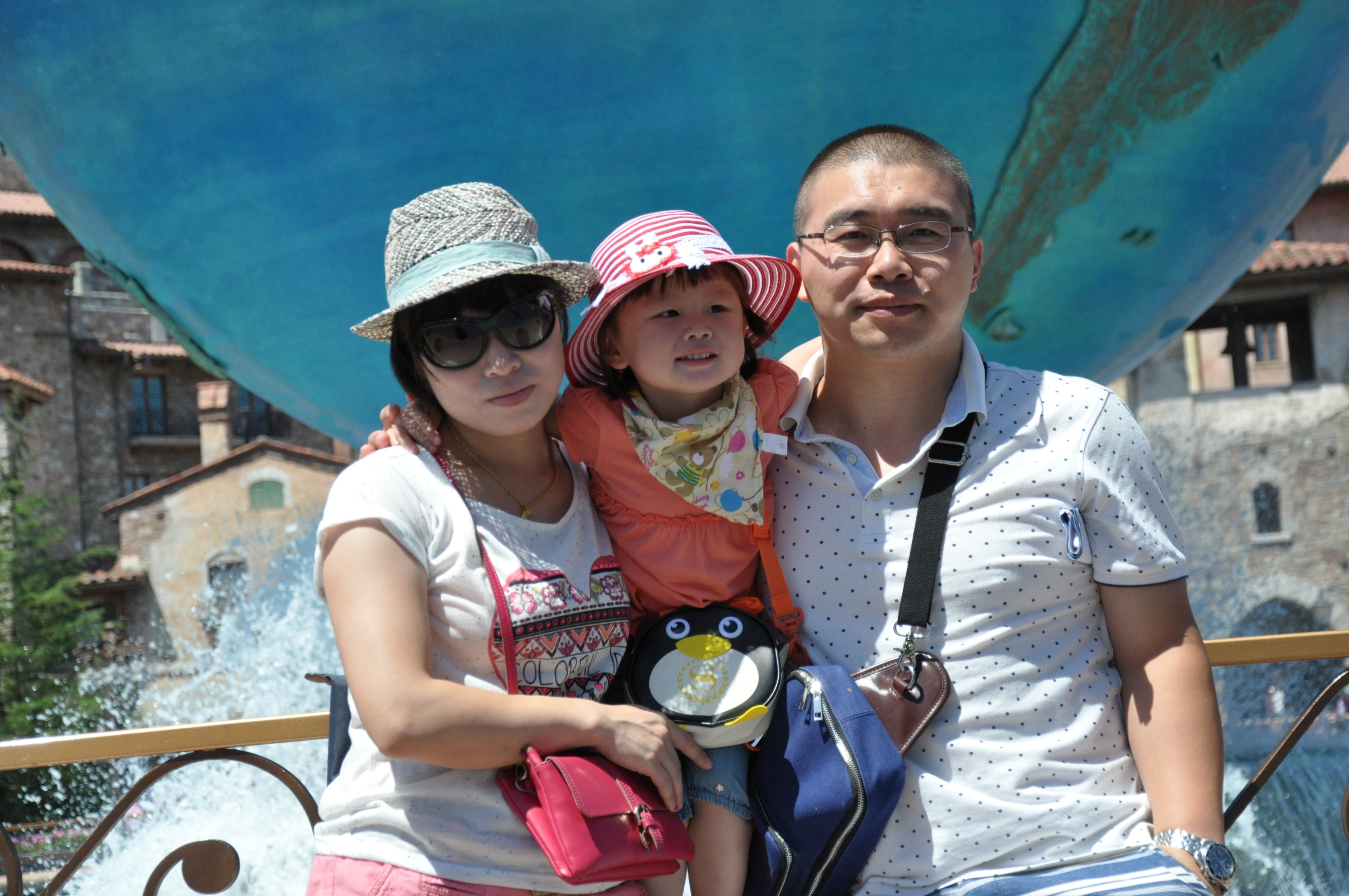 家庭情况表Host Family Application Form
申请项目时间 Duration of program application

£三个月3 months  £六个月6 months  £十二个月12 months
I、家庭基本信息
家庭住址 Address
家庭父母一 parent

(家庭主要联系人Main contact)

姓名name:施 SHI YJ

年龄age:35

□家庭爸爸father

□家庭妈妈mother

职业occupation

供应链管理

supply chain management

上下班时间commuter time:

7:00~20:00

出差频frequency of travel

£经常usually

£偶尔occasionally

£从不 never

如何方便联系

You preferred to be reached of

£座机telephone   £手机cell phone    £电子邮箱email    £其他other:
家庭成员除中文以外掌握语言种类except Chinese, which languages your family speak:

英语English

£一般kind  £良好good  £优秀excellent  £母语mother tongue

£其他语言other language:_____日语___Japanese____

语言水平language level:

£一般kind   £良好good    £优秀excellent    £母语mother tongue

家庭父母parents   £从不吸烟never smoke

£经常吸烟usually smoke

£有时吸烟 sometimes smoke

如果互惠生吸烟if aupair smoke 不能接受

£可以接受acceptable

£可以接受偶尔吸烟acceptable occasionally

£不可以接受unacceptable

家庭成员信息

Family Members information

姓名name
性别

gender

年龄

age

兴趣爱好hobbies
备注remarks
Mou JB
男
36
II、家庭成员健康、饮食信息family members health and diet information
家庭成员中是否有人患有传染性疾病?If any family member has or suffers from infections or not?

£是yes(如是请加以解释please explain                                 )£否no

家庭成员中是否有人曾经或现在患有精神、心理方面的疾病?Is there any family member who suffers mental sickness?
£是yes(如是请加以解释please explain                    ) £否no
家庭成员中是否有任何残障人士Is there any family member who is disabled?
£是yes(如是请加以解释please explain                     ) £否no
家庭成员中是否有饮食方面特殊限制或禁忌?Is there any family member who has special requests for diet or restrictions?
£是yes(如是请加以解释please explain                     )  £否no
III、家庭其他信息
家庭是否有宗教信仰?Do your family members have religious belief?

如是请说明哪位家庭成员、何种宗教信仰please state which one has religious faith and which religious faith he/she has?

£是yes(如是请加以解释please explain                 )£否no
家庭成员是否经常进行宗教活动?Do your family members often attend religious activities?
£是yes(如是请加以解释please explain                   £否no
是否介意互惠生有不同宗教信仰?Will you mind if an aupair has different religious belief?
£是yes(如是请加以解释please explain                 )£否no
家庭成员经常从事以下哪些业余活动或爱好?Which of the following activities or hobbies do your family members usually have?

£影视、戏剧、音乐会film, drama, concert

£购物shopping    £参加文化艺术表演culture and art performance,种类kinds                         

£图书馆、博物馆library, museum          £绘画、书法drawing, writing

£进行户外体育活动outdoor sports activities,种类kinds                         

£教会或其他宗教活动church or other religious activities

£游泳、健身swimming, working out      £外出就餐eating out together

£观看表演watching performance      £亲朋聚会home party or friends party

£其它爱好other hobbies:

您是否愿意让互惠生参加家庭的这些活动?Would you like an aupair to attend these family activities?

£ 是yes       £ 否no

您家里是否养宠物?如是,请说明是何宠物Do you have pets? if yes, please state which kind of pets
£是yes(如是请加以解释please explain                 ) £否no
为互惠生提供的居住条件the condition you can provide for aupair
£独立房间 separate room

£偶尔需要和孩子共用房间share room with children sometimes

£互惠生有独立卫生间separate bathroom

£互惠生与       家庭 family   共用一个卫生间

AUPair share bathroom with

请描述您家的居住条件(请注明房屋类型、户型、居住面积、以及其他可能拥有的私家设施如花园、泳池、健身房等):Please describe your family living condition(please remark your type of housing, size, and owned private garden, swimming pool, gym etc.)

公寓,2室1厅 Apaertment

请简单描述您家在休息日例如周末一般如何度过(包括休闲方式、内容等):Please generally describe how you spend your weekends at home (including leisure means, activities etc.)

带孩子学习,或者带孩子户外活动,偶尔出差
IV、家政情况
家中是否有保姆Do you have nanny?
£ 是yes

£ 否no

具体职责detailed duties:
工作时间commuter time:
您家对家中整洁程度的要求How about you requests for the cleaning

(1非常随意very casual

10非常严苛very restrict)

£ 1  £ 2  £ 3  £ 4  £ 5  £ 6  £ 7  £ 8  £ 9  £ 10
 

V、关于互惠生

您家是否曾经接受过互惠生?

Have you ever employed an aupair?

£ 是yes       £ 否n

如是,请回答if yes, please answer:

您倾向于邀请互惠生的性别

Which gender do you prefer?

£ 男性male     £ 女性female     £ 不限unlimited
您倾向于邀请互惠生的位置来源

Where do you prefer aupair comes from?

£ 亚洲Asia     £ 欧洲Europe     £ 北美North America

£ 拉美Latin America   £ 非洲Africa   £ 大洋洲Oceania

£ 不限unlimited   其他要求other requests:

您希望互惠生掌握除英语外的其他外语do you expect aupair to grasp other language except English
£ 无倾向no tendency   £ 德语German     £ 法语French

£ 西班牙语Spanish   £ 其他other:

您希望互惠生拥有的基本技能What skills do you hope aupair could have?
£ 烹饪cooking  £ 游泳swimming £ 驾驶driving(需报考中国驾校need to enter Chinese driving school) £ 其他other:
您倾向的互惠生到达时

when will you prefer aupair arrives in China

年份year:£ 2013     £ 2014      £ 2016

月份month:£1  £2  £3  £4  £5  £6  £7  £8  £9  £10  £11  £12

您打算给互惠生安排的具体职责和任务:The detailed duties and responsibilities you will arrange for aupair

接送孩子,简单家务,给孩子和家庭做简单的饭菜,训练家庭成员英语;

Pick the child, some light work, may need to cook for child some time, tutor English.

在您家,哪些行为或习惯是绝对不被允许的,或者说,最重要的家规是什么?In your house, which behaviors or habits are not allowed? or what is the most important rule at home?

不许抽烟及晚归;入乡随俗接受中国文化

No smocking and back late, accept Chinese culture

您认为互惠项目中,家庭和互惠生关系融洽所需要的核心因素是什么?During aupair project, what do you think is the core factor that makes family and aupair get well with each other?

先了解中国文化,并有责任心及同理心,有带孩子经验者为佳

Understand Chinese culture, responsible, have experience with children.
给互惠生的信(可选) (Dear Au Pair letter)
以下是给您的建议,除此之外,您还可以写其他您想让互惠生了解的信息,或者您想对互惠生说的话。
The following is advice, in addition, you could write some information that you want aupair to know or words you want to say to aupair.
Dear au pair:
我很高兴您能选择加入我的家庭,我的家庭很简单,有一个4岁的小女孩,文静可爱带点俏皮。我们家庭希望她能在中国上海生活的同时,从小也了解一些国外优秀的文化,会说流利的英语;包括我和我的丈夫通过您的加入,使英语的表达有很提高。
我最看中您有责任心,对俏皮的孩子有一套您特有的办法;教会她自信乐观和从容;我的家庭住的面积不大,但完全可以提供一间单独的房间给您;
我希望很快能见到您,并希望你喜欢中国,喜欢上海,喜欢我的家庭,喜欢我的孩子。
期待您早日成为我们家庭中的一员。
感谢。
Dear AU Pair,
We are quite happy you can join our family. We are a simple family with 4-year-old girl. We live in Shanghai and hope our child can understand different cultures with fluent English. Also we hope we can improve our English from your joining with us. We hope you are responsible and patient to child. We hope you can let her being optimistic and confident. We don't have a big home but we can provide you a single room.
Hope seeing you soon and hope you will like china, shanghai, and like our family.
Be expecting of your coming.
Thanks!