Au Pair contract in China
Yes, every Au Pair should obtain a contract before his/her coming to the host family. Since Au Pair in China program is not as popular as in Europe, either as mature as in Europe. So many Au Pair want to know how exactly the contract works.
Hence, Au Pairs normally have 2 contracts in China, one is between you and the family, the other one is between you and the agency. Here we list what the contract contains as you may notice below:
The Au Pair-Host family contract should contain:
your working hours, your allowance, your lodging and boarding conditions, agency arbitrage, and such info.
The Au Pair-Chinese agency contract should contain:
your benefits, your language lessons support, your flight support and program completion bonus (if have), your insurance, and such info.
Here we have listed some samples you can see as a reference, click to view the clear picture. If you have already planned to au pair to China, make sure your contracts are reviewed carefully with the signature and agency's stamp on it. Still have questions? Simply contact us sending email to [email protected]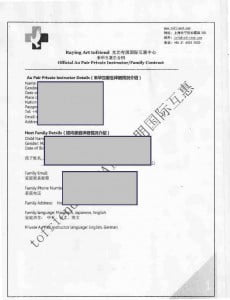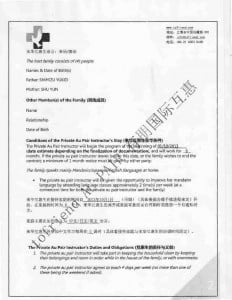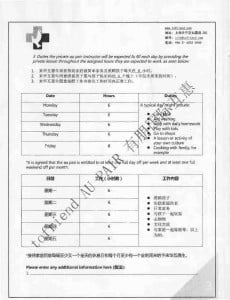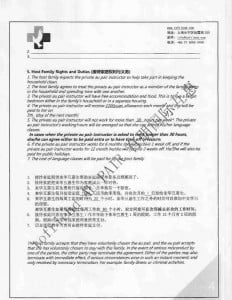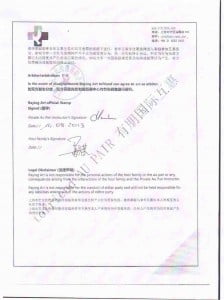 This Blog is published by aupairinchina.org. The article(s) and Images(s) are ONLY for the aupairinchina site.