A Wedding Invitation from Slovakia
"I am getting married, I invite you to attend my wedding.", Tofriend Aupair in Shanghai received an wedding invitation from Slovakia, which turned out to be an Au Pair to get married. Victoria is the happy bride. Victoria, a lovely girl from Slovakia. In 2016, she chose to leave Slovakia and come to China to spend an unforgettable Au Pair time. So far, two years have passed, and Tofriend Aupair in Shanghai still remembers this girl clearly. Opened her previous Au Pair application form, which shows that Victoria had come to China many times before 2016, and under the question, "Why do you choose China as your destination?", she answered "I like everything about China.".
Therefore, although it was already two years later, when I received the invitation, everyone remembered this lovely girl clearly. After some discussion, Emma, as the coordinator between Victoria and the family, decided to go to Slovakia to attend her wedding, applied for a visa, and prepared a ticket. In addition, for this special occasion, Emma also specially prepared a cheongsam of traditional Chinese style. Everything's ready!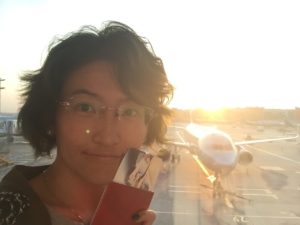 At the wedding scene, Emma met Victoria, her Au Pair friend. When Victoria came to China in 2016, her Chinese was an intermediate level. Until this year, Victoria has made great progress in Chinese. She is now a Chinese teacher in the local area. Recalling the experience of being an Au Pair in China that year, it is still unforgettable for her.
Blessing the happy bride, Victoria. We are very happy that we have maintained this friendship with the Au Pair. We also hope to receive more au pairs interested in China.