Be sure to practice it yourself!- Au pair story of an American boy Dk
The bible · Old Testament · genesis chapter 11 records that at that time, the human beings united to build the tower that hoped to lead to heaven. In order to stop the human plan, god made the human beings speak different languages so that they could not communicate with each other. Therefore, the plan failed, and the human beings separated from each other ever since. This event provides an explanation for the emergence of different languages and races in the world. The best way to link people's hearts and boost communication is learning language, from which one can explore the bigger world! Louisiana in the US and Shanghai in China has remote distances in the map, not to mention the actual rang. However, the two cities now connected so closely, that all because of an au pair called Dk.
He is a fan of Chinese Kungfu who loves tea and is crazy for Chines culture. It is hard to say that he has nothing to do with China. He began to prepare every stuff as soon as applying for the program. Curious as he was, he always searched the information about China which wasn't always correct as it really is. Just seeing his growing interest for China when he comes here, you will understand a Chinese old saying: Be sure to practice it yourself!
The closer time of coming China, the more excited Dk was. It seemed a dream for him in the past but a real one will come true in no time. He was the most excited one for he is the main character, and the rest of us just felt happy for him, for his braveness. It was really a beautiful coincidence that the passenger next to him was an Chinese whose amity impressed him so much. But if you compared this to the pleasure of the experiences after he came to Shanghai, it was definitely a tip of the iceberg. Avoid less lonely, occasional nervous…These happened when someone came a totally strange place, which was the same for Dk. Host family made things better so soon with their warm care and love. After he adjusting the life, kids love this big foreign brother as well. Through the video Dk sent to us, the cute kid spoke fluent English, and playing with Dk happily. Given him a sweet kiss on his forehead, Dk moved deeply, even upload another short video on Facebook, of which recording the traditional sightseeing, gorgeous street view in Shanghai. It is worth pointing out that his family far away in US showed their proud to Dk, cheered for his courage too.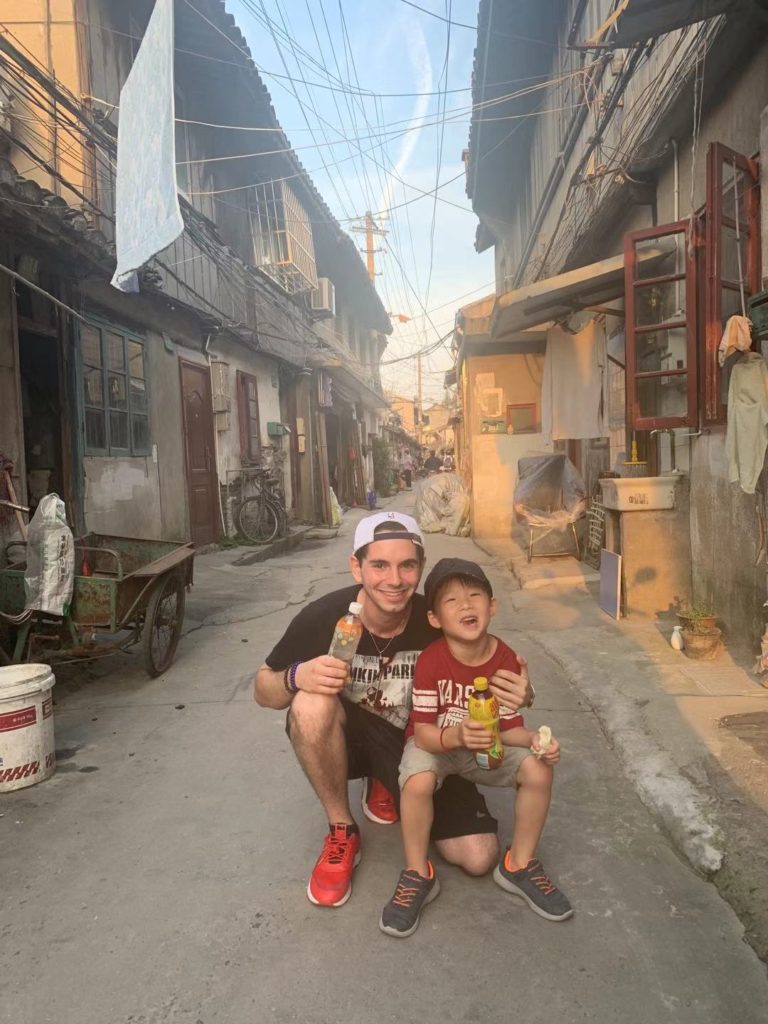 Recently, Dk began his Chinese lessons. He shared with us his progress and met a group of au pair friends. The kids are saying goodbye at the house door to send him to school. How lovely it was!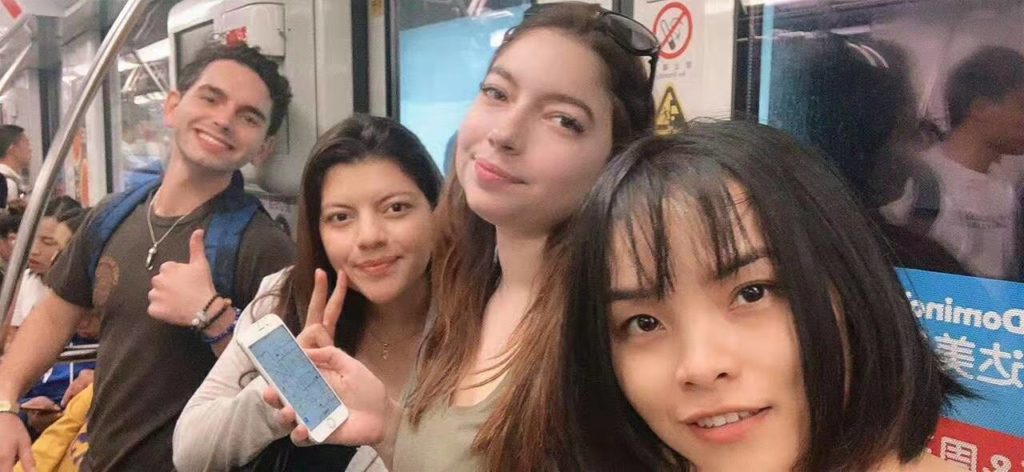 His au pair life just begins. Everything is good with so many fascinating stories are in store for him. How about you?