Europe's #1 Program for Youth Exchange to China!
Study, Exchange, and Live in China with paid!  Au Pair in China!
Now available in All Countries! Just apply online.
[dt_button el_class="buttonapplynowone" link="http://aupairinchina.org/apply/" target_blank="true" size="medium" button_alignment="center" color_mode="custom" color="#04abef" animation="tada"]APPLY NOW[/dt_button]
[dt_fancy_title title="What is the Au Pair in China Program?" title_align="left" title_size="h3″ separator_style="disabled" separator_color="accent"]
[dt_button][/dt_button]
You can choose to stay from 3 months to a maximum of 12 months in China. We provide placement in China's main cities like Shanghai, Beijing, Guangzhou,Shenzhen, Qingdao, Wuhan, etc.
You work as a language tutor for children in a host family, speak English or your native language and do activities like playing music, drawing, painting, outdoor sports, cycling, walking in the park, etc, you do not have to do housework because most of our families do not need you as domestic help at all. This is definitely not nanny work.
You can take Chinese language courses as a free option. They are paid for by the host family. Your lessons will be taught by a private tutor or in a university or educational institute)
[dt_button link="http://aupairinchina.org/about-us/" target_blank="true" size="big" button_alignment="center" color_mode="custom" color="#1e73be" animation="bounceInLeft"]Click to read more[/dt_button]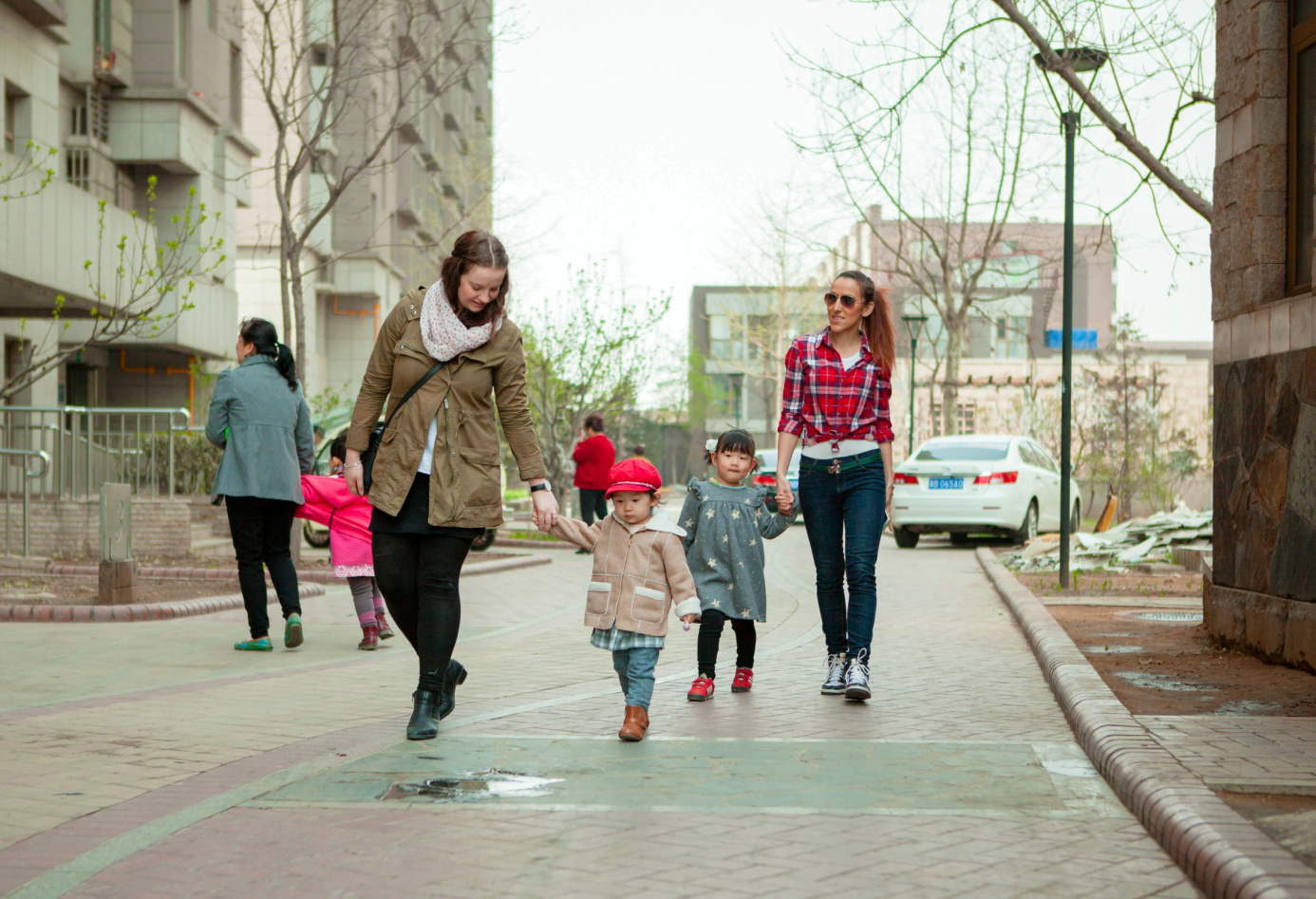 General benefits for you: as an AU Pair in China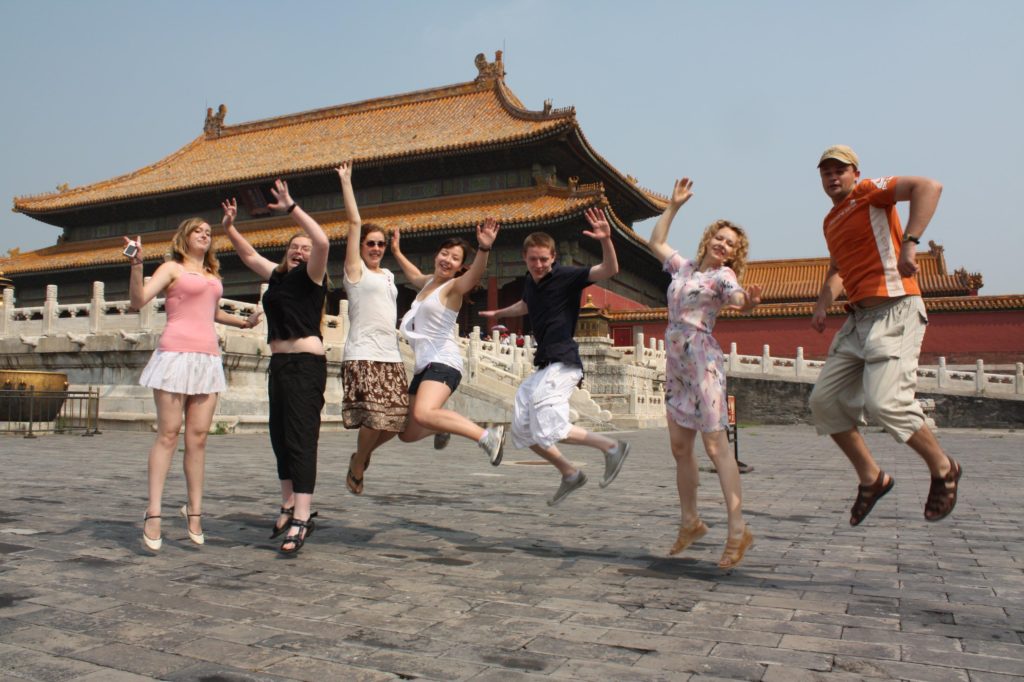 [dt_fancy_title title="Benefits of AU Pair in China" title_align="left" title_size="h3″ separator_style="disabled" el_width="100″]
[dt_vc_list bullet_position="middle"]
Explore China, which has 5000 years of history!
Gain maturity and confidence in yourself by living abroad.
Enjoy Chinese food! And learn Chinese Kong Fu?
Make friends and develope a network of people that will help and inspire you.
Gain international experience and more job opportunities!
Learn Chinese.
Share the culture of your home country, as a cultural ambassador!
[/dt_vc_list]
What more will you receive from Au Pair in China Program?
Almost everything that you need is included in our package. We make it very easy for you:
[dt_slideshow width="560″ height="470″ posts="slider2,slider1″]
Gap Year?
Abroad Experience?
WE ARE JUST GETTIING STARTED!
Now available in all countries!
Just apply online.
We provide the au pair's service for free. Are we crazy?
No. This is a win-win situation between you and the host family.
Nowadays in China, many well educated, middle class families are planning to improve their children's education, instead of emigrating, they are willing to pay for a language tutor or Au Pair from a developed country to be a brother or sister to their children and to coach them in a second language and sports or music.
We have over 450 participants, Let's see what some have to say?
[dt_testimonials type="slider" autoslide="30″]
[dt_fancy_title title="Responsibilities in exchange for your benefits" title_size="h3″ title_color="custom" separator_style="double" separator_color="accent" custom_title_color="#000000″]
The host family will expect you to take on the responsibility to educate children and add value. All of you will rely on each other to make this a truly happy inter-cultural experience. What can you expect as an AU Pair? Make no mistake, being an AU Pair is not easy! You need to be prepared to take on certain daily educating tasks, involving an average of 5 to 6 hours of work each day, 5 to 6 days a week. You will also need to take responsibility for the family's children when required, a job which can be challenging at the beginning as the children learn to adapt to someone new.
You will work up to 30 hours per week, with responsibilities ranging from playing with children, taking them to and from school and preparing snacks for them. The main purpose of the position is to develop the language skills of those you are coaching through tutoring and conversation. You will be a role model for the children in your care, and they will look up to you for guidance and support.
After you officially register, we will email you an AU Pair handbook, which will carefully introduce what you can and cannot do. Do not worry, the requirements are not difficult to follow.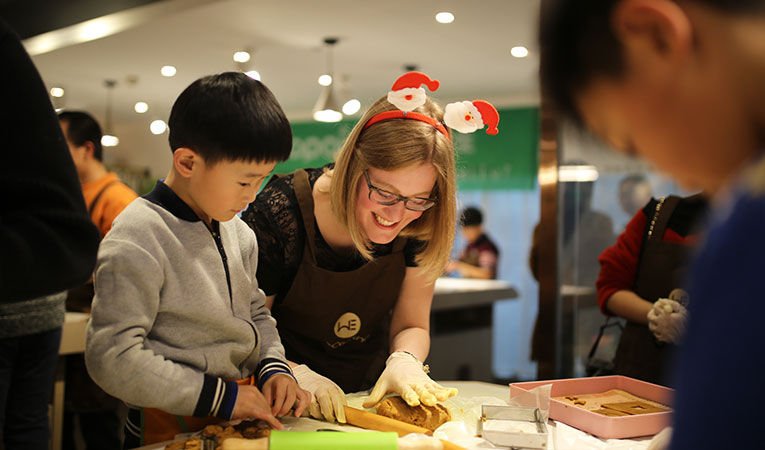 Families are looking to hire an Au Pair to give their children a foreign language environment as well as broaden their cultural education. The #1 requirement of an AU Pair is having great love for children. The best part of the program is the relationships our AU Pair's build with their host children. You may be the one who gets a hug first thing in the morning, sees a child reaching a major milestone, such as taking their first steps, or be the one who gets the biggest laugh of the day. These moments are special and help to make your year both memorable and rewarding. The bridge of communication you build with your child is also very rewarding. As time goes by, you will see how he or she progresses in his or her foreign language. You will also have a little helper to help you with your Chinese.
Because the whole program is paid for by the host family, you should bring some value to this family. You will need to show the host family that you are committed to their well-being so that they feel safe and happy in your care. Make sure that you spend quality time with the children everyday by allocating a time when you can give them your full attention. During this time, do a fun activity with them that they really enjoy, like baking a cake, drawing, painting, create something, playing outdoors, cycling, going to the park, etc. Because you do something fun together every day, they will quickly begin to enjoy your company, and you will naturally develop a close and lasting friendship with them. Never make personal phone calls or email your friends when you are alone with the children: this sends the message to the children that you are not interested in them, and they are likely to behave badly as a result!
In the host family, you are one of the family members. You should share some light housework, but requirements are different between families. You are NOT obliged to do all housework, but at least responsible for your own room being clean and tidy, as well as making sure that all shared facilities, especially the kitchen and bathroom are clean after being used. If possible, you should do some more basic stuff like make beds for children and tutoring for the kids. Sometimes, the family has a nanny or maid for all the housework.
Prepare something typical from your country, for example something that you can show and tell about your country, the school system, history, sports, Christmas, etc. Also prepare some educational toys, for example chess, game materials, and story books as coaching materials.
[dt_fancy_title title="There are some cost you should consider:" title_size="h3″ title_color="custom" separator_style="double" separator_color="accent" custom_title_color="#000000″]