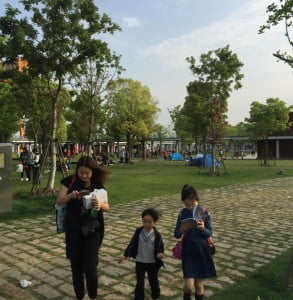 Family Mom: ZJ Zhou
Family Add:East Longhua Road, Huangpu Dist, Shanghai City
Family Members: one daughter (11 y.o), one son (5 y.o), father, mother
Expectations from aupairs: Native-speaker preferred (USA,UK), being patient and tender.
General working time: Spending time to teach English and accompany kid in the afternoon and at night, during the summer holiday the working time will be changed in the day. Have 1-1.5 days off (specific schedule could be negotiated with the family). You will have to sleep with the kid!
Letter from the family:
We are a happy family, mom dad fanciful emphasis on practice, sister gentle personality like small animals, like the performance of his brother. Naughty. Was a little stooge, eagerly looking forward to your arrival …… let us work together to create more happiness!