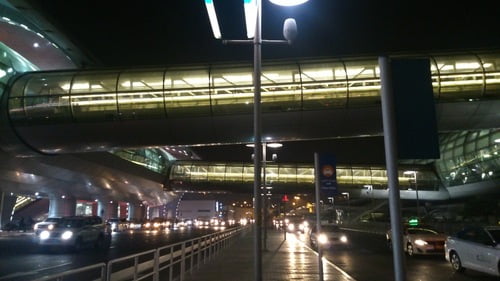 This is a Blog of a French AU Pair who had au paired to China for 8  months. She was introduced to a Chinese family by tofriend's AU Pair in China program. In au pariing life in China, she had changed a family when she was in China, the second family was in another city, in the transfering process, we all had provided assisstance. Now Elodie's back to France already, finished her parogram in China. which also fulfilled her Chinese dream. 15h00 – Arrivée à l'aéroport de Shanghaï
Pour passer les services d'immigration en Chine je vous assure que c'est la guerre.
16h00 – Accueil par l'organisme Tofriend
19h30 – Arrivée à ma nouvelle maison à Tongxiang City dans la province du Zehjiang.
Alors finalement, je suis plus loin de Shanghai que ce que j'avais prévu. En fait il ne faut pas demander à un chinois de juger la distance puisqu'ils ont un jugement démesuré par rapport au notre. Et autre chose, pensez à parler du Shanghai touristique parce que pour eux, vous êtes dans la ville même à des kilomètres de ce à quoi vous pensiez, puisque administrativement parlant, nous sommes à Shanghai (mais rien n'y paraît). Le fait est que je n'en reste pas moins à 35min de train pour y aller.
Concernant maintenant ma nouvelle famille : la panique ! Lorsque je suis arrivée, la petite Ming Yue était enthousiaste, excitée, curieuse… Un mélange de plein de choses et puis quand elle s'est rendue compte que je ne parlais pas Chinois, tout est retombé. C'est sûre qu'à ses yeux, je devais être des devoirs supplémentaires, quelqu'un qui allait lui demander des efforts permanents, sachant en plus qu'elle ne parlait pas du tout Anglais. Elle essayait tant bien que mal de se faire comprendre mais impossible pour moi de deviner ce à quoi elle pensait alors elle se décourageait et finissait par bouder. Après quoi, ses parents ont dû lui expliquer que c'est elle qui devait apprendre à parler Anglais et qu'elle devait me considérer comme sa sœur. Elle m'a donc très vite adoptée en m'offrant plein de choses en passant par des biscuits (et c'est le meilleur cadeau qu'elle m'ait fait puisqu'ils sont délicieux), des commettes, des stickers, des barrettes à cheveux… Quand j'ai défais mes valises, elle s'est entichée de mon Bobby (mon lapin en peluche pour ceux qui ne le connaissent pas) et ne voulait plus le lâcher, heureusement j'ai réussi à négocier et à le récupérer. J'ai pu offrir mes cadeaux : le vin à fait très plaisir, les chocolats aussi (il me semble) et les vêtements sont trop grands sauf son petit blouson qui lui va à la perfection mais je pense qu'il ne fait pas l'unanimité puisqu'elle ne le met pas.
Et ce fût la fin d'une journée bien épuisante. Au lit !